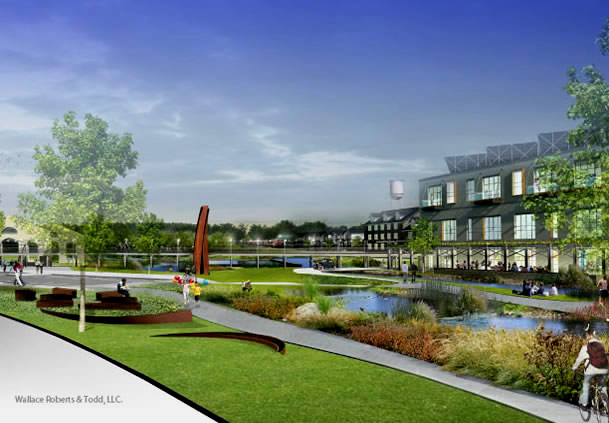 The concept and inspiration that we have dreamed up for Yorklyn Village
Things are really moving now! Most of the demolition is complete. You can really start to get an idea of what the future holds for Yorklyn Village. Some "treasures" have been preserved to become sculptural art, and the buildings to remain are much more apparent.
Across the road, you can see where more paved walking/hiking/equestrian/steam car paths will meander creekside thru the beautiful valley.
The new pavered portion of Gun Club Road is complete and has been connected to Yorklyn Road. This beautiful (water pervious) road offers easier access to Yorklyn Village with improved sight lines and turn radius.
Check out "The Village Report" to see some recent pictures.
We are also excited to present the Yorklyn Village Market Study and executive summary.
Click on the following links for more information.
Market Study Executive Summary
Click Here for the latest information about waste removal.
Click Here for Information about the new Gun Club Road.