Railroad Turntable
A railroad turnable is a circular horizontal rotating platform pivoted in the center and equipped with a railway track, used for turning locomotives and cars around. A turntable is truly a wonderfully fun attraction for all to enjoy!

As part of the Wilmington & Western Railroad, the railroad turntable at Yorklyn Village would be located right at the heart of it all.
Below are inspirational pictures of the Railroad Turntable in Frostburg, Maryland.
Frostburg, Maryland
Image Source: http://captainkimo.com/train-station-roundabout-west-maryland/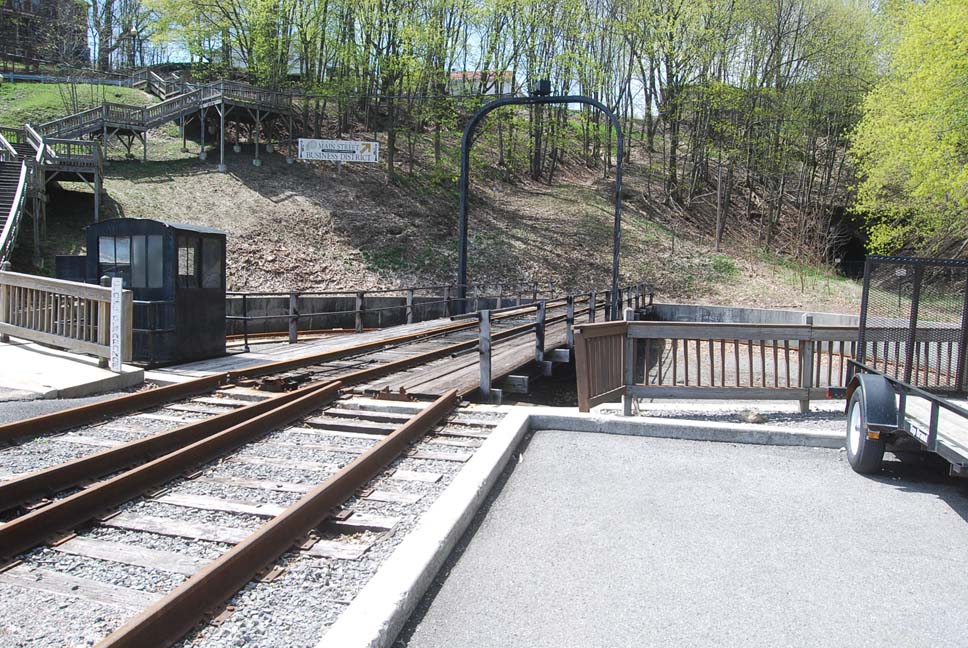 Forstburg, Maryland
Image Source: Bud Thomas